Programs must plan ahead to adequately cover administrative costs in both high-growth and low-growth periods.
PolicyLink documented the many sources that inclusionary housing programs rely on to fund ongoing administration.*
The most common sources were local government general funds and federal housing block grant funds. However, many communities use a portion of the revenue that they receive from in lieu fees to pay for program administration.
A number of communities have developed special administrative fees, which grow over time as administrative demands grow. A few charge tenants or homebuyers application fees, and a growing number charge significant fees when inclusionary homeowners resell or refinance their homes. In cases where the inclusionary program staff manages significant aspects of the resale, fees as high as 3 percent of the resale price may be appropriate.
Community land trusts typically charge homeowners a monthly ground lease fee to help defray administration costs, and a small number of cities including Chicago, Illinois have included similar administration fees in deed covenants. Salinas, California charges owners of inclusionary rental units an annual monitoring fee as well.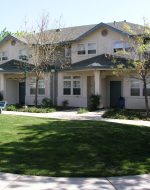 Sources of Administrative Revenue
Inclusionary housing programs pay for ongoing stewardship and monitoring with revenues from a wide range of different sources. Continue reading