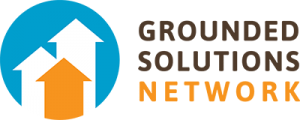 InclusionaryHousing.org is a project of Grounded Solutions Network developed with support from the National Housing Conference and the Lincoln Institute for Land Policy.
Grounded Solutions Network is supporting strong communities from the ground up. We work nationally, connecting local experts with the networks, knowledge and support they need. Grounded Solutions Network helps promote housing solutions that will stay affordable for generations so communities can stabilize and strengthen their foundation, for good.
Our mission is to cultivate communities — equitable, inclusive and rich in opportunity — by advancing affordable housing solutions that last.